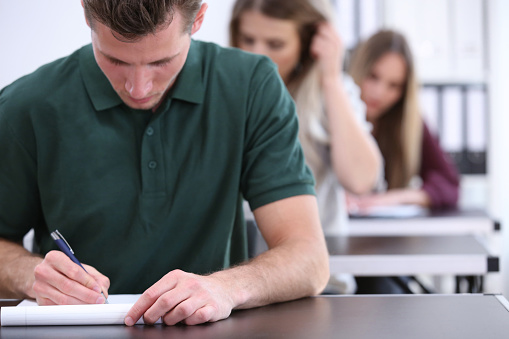 When we talk about the most difficult exam for college entry, many people would mention A-Levels. What exactly is A-levels? In this article, we have provide everything that you need to know about A-levels, why you should consider applying, how to apply for A-levels and tips to study for A-levels.
What is A-Levels?
A Levels is a Malaysian pre-university programme based on the United Kingdom education system. In Malaysia, A level is the most popular pre-university curriculum given by private higher education institutions. A levels, often known as Advanced Levels, are a Cambridge International Examinations (CIE) programme that is equivalent to Malaysia's Sijil Tinggi Pelajaran Malaysia (STPM). The Cambridge Assessment International Education (CAIE) and Edexcel are the examination boards that conduct the A Levels in Malaysia.
Why I Should Apply For A-Levels?
A-levels will help you stand out the most than other people out there. If you were thinking of furthering your study for degree, A-level is the best choice for you as many top universities favours A-levels as an entry qualification, and candidates with a strong academic record have a higher chance to be absorbed into their dream university. Moreover, A-levels can be a passport for you to study anywhere across the world.
A-levels are the best when you are seeking for a job, employers will surely recognise your qualifications and would take you as a strong candidate. With a flying colours result of A-levels, and degree qualifications certificate, chances for you to get employed by big companies are higher.
How to Apply A-Levels in Malaysia?
In Malaysia, if you want to pursue A-Levels, it requires you a minimum of 5 credits subject at Sijil Pelajaran Malaysia (SPM), GCSE or any other equivalent examinations. To apply for A-Levels, you have to pay the fees. It can range from RM15,000 to RM40,000 depends on the institution you wants to pursue at.
A Levels are entirely exam-based. However, unlike SPM, where students often take nine subjects, you just need to take two to three subjects for the examination. You can choose your desired subjects that you want to study whether in business and humanities field or in science field.
Next, you have to choose the institution that you want to pursue your A-levels in. If you are trying to get into a certain university programme, you should check with different institutions to determine if there are any criteria that is suitable for you. In Malaysia, A Levels take 15 to 24 months to complete, depending on when you begin your studies.
Study Tips For A-Levels
Instead of study hard, you should try to study smart. Plan your study schedule wisely and organize your timetable. Keep all your notes, exercises and reading lists in a planner with separate ring binder. It will be easier for you to access all of the information needed during your revision session.
When it comes to study for A-levels, a lot of practices and exercises are one of the most helpful tools for you to ace your exam.Search for past exam questions and try to answer them. Exercises will help you to know which part or subject you are lacking at and you will be able to improve your weaknesses.
While some prefer to not going for extra classes or tuition and would like to study by themselves, you will not regret anything by applying for one. A-levels tuition can help you to explore more about the subjects you take and get feedbacks from your tutors about your academic performances. You can look into A-level tuition Malaysia to help you in getting your flying colours result.…